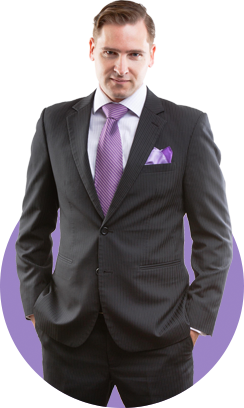 Meet "MagicSurgeon"
Dr. Humberto Palladino
Dr. Humberto Palladino is a board-certified plastic surgeon better known by his Snapchat alias MagicSurgeon. With fast-growing popularity due to his excellent reputation, amazing results, and active social media platform, celebrity MagicSurgeon Dr. Palladino has been featured on TV and in printed media. Dr. Palladino is committed to delivering the highest level of care to his patients from all over the world as he continues the legacy of his first-class training at the world-renowned Mayo Clinic. Dedicated to bringing an outstanding, first-class level of care to South Florida, Dr. Palladino and his elite team offer you a practice like no other as they will cater to your needs and exceed your expectations at every level. MagicSurgeon serves a broad geographic in South Florida, including Fort Lauderdale, Boca Raton, North Palm Beach, Miami, and the surrounding areas.
Schedule a Consultation
First-class training at the world-renowned Mayo Clinic
Board-certified plastic surgeon
Member of multiple prestigious professional societies
Top Doctor on RealSelf and Castle Connolly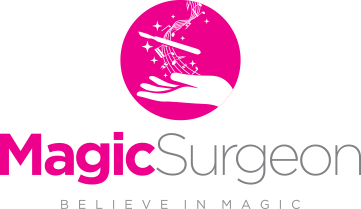 All About MagicSurgeon
---
Find out about Dr. Palladino's education, training, professional accomplishments, charitable endeavors, and more.

Education and Professional Accomplishments
Education, Training, and Certifications
Medical degree from elite medical school Universidad Favaloro in Buenos Aires, Argentina with highest honors
Post-graduate internship and general surgery residency at Texas Tech University in El Paso, Texas
First-class, highly advanced plastic surgery training at the prestigious Mayo Clinic in Rochester, Minnesota
Certified by the American Board of Plastic Surgery
Professional Accomplishments
Member of the American Society of Plastic Surgeons (ASPS)
Member of the American Society for Aesthetic Plastic Surgeons (ASAPS)
Member of the International Society of Aesthetic Plastic Surgery (ISAPS)
Member of the Texas Society of Plastic Surgeons
Member of the International Society of Hair Restoration Surgery
Member of the Mayo Clinic Alumni Association
Fellow of the American College of Surgeons
Former Clinical Associate Professor of Plastic Surgery at Texas Tech University
Author of numerous articles for national and international publications
Notable Awards and Recognitions
Top Doctors (Plastic Surgeon) – Castle Connolly
Top 500 – RealSelf
Champion of Hope Award by Smile Network International 2017
Super Doctors® 2014 Texas Rising Stars
Best Plastic & Cosmetic Surgeons 2013 – Plastic Surgery Practice (PSP)
Best Cosmetic Surgery Practice 2013, 2014, 2015, 2016 – The City Magazine (El Paso 2013, 2014, 2015, 2016)
Quality Care Award by Kindred Hospital of El Paso (2012)
Best Scientific Award by a Candidate or Resident – "A Simplified Technique for the Correction of the Over Augmented Breast" – The American Society for Aesthetic Plastic Surgery (Boston, May 2011)
Gaspar W. Anastasi Award from the American Society for Aesthetic Plastic Surgery at the Residents & Fellows Forum (Washington, D.C., 2010)
First Place Oral Presentation at the 3rd Annual Texas Tech University Health Sciences Center Paul L. Foster School of Medicine Research Colloquium for "Catastrophic deterioration after frontal lobe contusion: Another 'Talk and Die' scenario." (El Paso, 2009)
Best Scientific Award by a Candidate or Resident from the American Society for Aesthetic Plastic Surgery for "Weight Loss and Complications with Abdominal Contour Surgery in Obese and Overweight Patients" (New York, 2007)
Intern of the Year at Texas Tech University (El Paso, 2005)
Charitable Endeavors
Prioritizes volunteering and giving back to the community and the world
Has participated in several medical missions to correct birth malformations such as cleft lip and palate
Cared for patients in underserved populations by providing invaluable surgical results
Performed corrective surgeries in children and adults all over the world, including:

Ciudad Juarez, Mexico
Cusco, Peru
Hanoi, Vietnam
Puebla, Mexico
Northwest region of Argentina
All About His Practice
Committed Staff
Dedicated and passionate staff members
All team members are carefully handpicked by MagicSurgeon
Each demonstrates a genuine interest in the well-being of every patient
Each staff member is extensively trained
All members stay up-to-date on the latest industry news and trends
Practice Focus
Body contouring (especially liposuction, advanced liposculpture, fat grafting and abdominoplasty, Brazilian Butt Lift, Mommy Makeover, and complete body makeovers)
Breast enhancement (for reconstructive and cosmetic purposes)
Facial rejuvenation (specifically facelift, periorbital rejuvenation, and rhinoplasty)
Hair restoration (FUE and FUT techniques)
Advanced Technology
3D digital imaging enables patients to preview their results with three-dimensional images that are manipulated to produce a realistic visual rendering of the post-surgical results.
Fully automated and computerized office management
Advanced electronic medical records and paperless office
Cloud Office Management with full online access
Social media – Patients can stay in touch and learn about the day-to-day activities at the medical practice through Dr. Palladino's regular posts to his many social media platforms. MagicSurgeon always gives his Snapchat followers a sneak peek of his day, including surgeries, daily staff interaction, MedSpa services, and products insight.
MagicSurgeon's video series – Dr. Palladino is passionate about education. Through his video series channel on YouTube, he teaches his patients, medical students, and followers about the fascinating world of plastic surgery.
Surgery Center
A modern facility that bridges the gap between the hospital setting and other outpatient surgery centers
Meets all Health Insurance Portability and Accountability Act (HIPAA) regulations for patient care
Complies with all requirements for optimal patient safety
Offers the highest standards of quality care
A Plastic Surgeon Like No Other
MagicSurgeon Dr. Palladino and his entire plastic surgery team are pleased to be the practice of choice for his loyal patients and for any new patients. Learn more about what makes MagicSurgeon different from the rest. Dr. Palladino's whole mission is to provide exceptional and individualized care that will improve the health and image of his patients. To accomplish this mission, he and his team provide accessible, affordable, and personalized excellence in all facets of plastic surgery. MagicSurgeon's goal is to provide a pleasant experience with first-class care to exceed his patients' expectations by doing it the right way, the first time, every time—no matter what.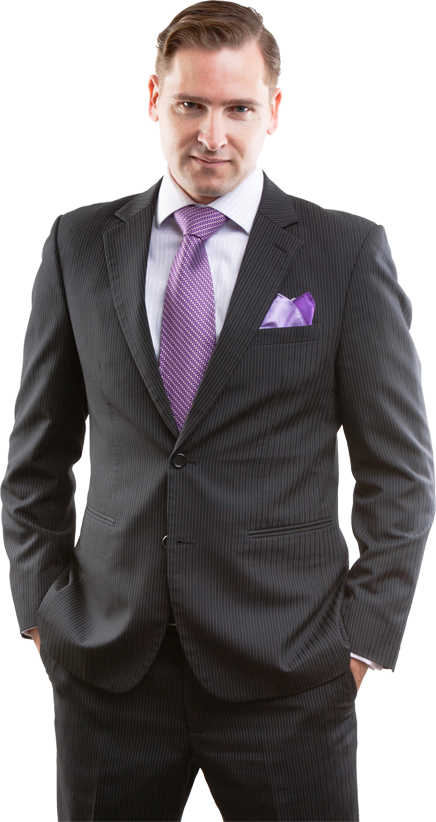 We keep your information private
For inquiries of any kind, please feel free to fill out the form.
---
Fort Lauderdale Location
---
Top Aesthetics
3500 Powerline Rd
Oakland Park, FL 33309