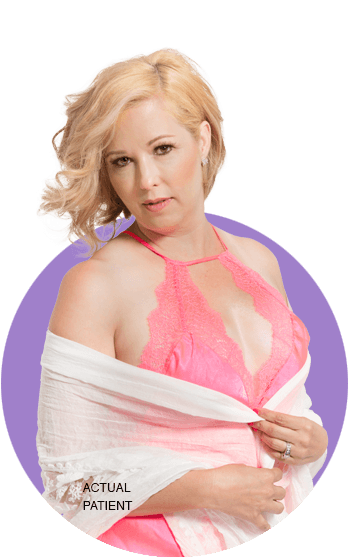 Breast Reconstruction
---
The decision to undergo breast reconstruction surgery is an incredibly personal experience that should involve the most experienced and qualified physicians. Breast reconstruction requires making decisions that can conjure up many emotions, but a talented and compassionate surgeon can sensitively guide you through the process. Dr. Humberto Palladino understands the critical choices that someone considering breast reconstruction is faced with and the emotional impact of undergoing this procedure. He approaches all of his breast reconstruction cases with utmost care and respect to deliver an optimal surgical journey.
Breast Reconstruction Benefits
---
A restored and natural breast appearance
No need for an external breast prosthesis
Enhanced self-confidence
Improved quality of life
Breast Reconstruction Options
---
Breast reconstruction is usually a multi-stage outpatient procedure that takes place at our accredited surgical facility or at the hospital. The process can begin at the same time as a mastectomy procedure, or it can be delayed until you have healed from your mastectomy and recovered from any additional cancer treatments.
Breast implants
This procedure typically involves inserting a breast implant into one or both breasts to achieve a balanced and proportionate breast profile. Breast implants, in combination with tissue reconstruction, can help improve the shape and volume of the breasts.
Flap method & tissue expanders
If mastectomy or radiation treatment has not left enough tissue on the chest wall to cover and support a breast implant, Dr. Palladino must use either a flap technique (your own tissue) or tissue expanders (to create room for breast implants).
Nipple & areola reconstruction
In addition to restoring shape and form to the breasts, Dr. Palladino can also reconstruct the nipple and areola utilizing various techniques and may recommend tattooing to add pigmentation.
Preparing for Your Surgery
---
Patients are advised to quit smoking at least six weeks before their scheduled breast reconstruction procedure. You must also avoid eating or drinking for at least eight hours before your surgery. It is recommended to wear a loose-fitting shirt, preferably a button-up top, to your surgical appointment. After arriving at the facility, you will be led to the pre-operative suite so that Dr. Palladino can prepare you for surgery. All breast reconstruction patients must make arrangements for someone to transport them to and from their appointment.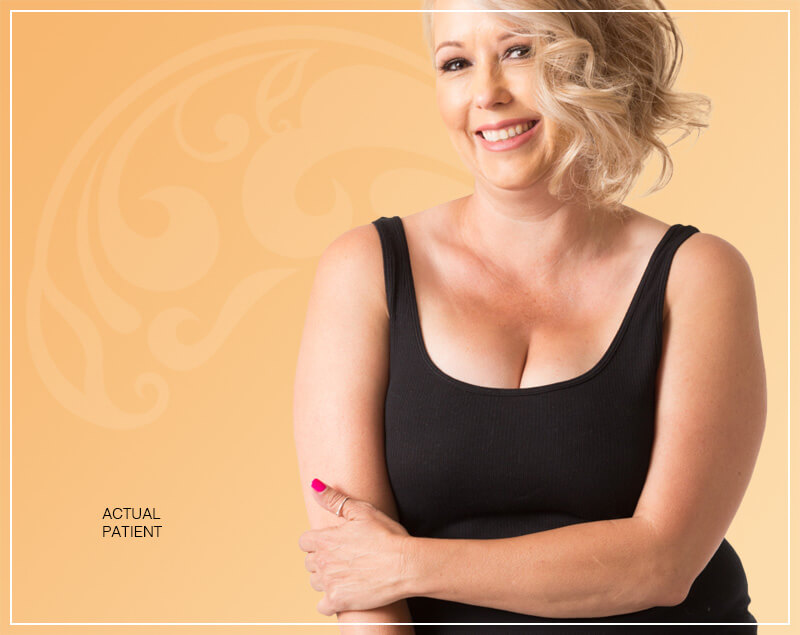 Breast Reconstruction FAQs
---
Am I a candidate for breast reconstruction surgery?

If you are considering breast reconstruction, you should be in generally good health and have realistic expectations about the procedure. It is important to consult with your oncologist and a board-certified plastic surgeon before scheduling your surgery. Breast reconstruction may be beneficial if you:

Wish to restore your sense of femininity
Want to feel more confident in your appearance
Desire a more symmetrical and natural breast aesthetic

What can I expect from my recovery after breast reconstruction?

The recovery timeline after breast reconstruction surgery depends on the techniques used during the procedure. You can expect some drowsiness, discomfort, bruising, and swelling, but following all of the recommended aftercare instructions can help minimize these side effects. Wearing compression garments and taking pain medication prescribed by Dr. Palladino can make your recovery more comfortable. Most patients can resume driving once they no longer need to take narcotic pain medication.

Will breast reconstruction surgery result in scars?

While Dr. Palladino performs breast reconstruction with meticulous care and attention to detail, there is always a risk of scarring. The severity of the scarring depends on the desired extent of correction, individual healing capabilities, and whether it is performed during or after a mastectomy procedure. Most women who undergo breast reconstruction report that the emotional and physical benefits of this surgery are worth the chances of developing scars, especially because scarring tends to fade over time.

Will health insurance cover my breast reconstruction surgery?

Because each breast reconstruction is personalized to meet the patient's unique aesthetic desires, the price will vary. Many health insurance companies provide full or partial coverage for the cost of this procedure, which can be determined at your consultation appointment.
Breast Reconstruction
---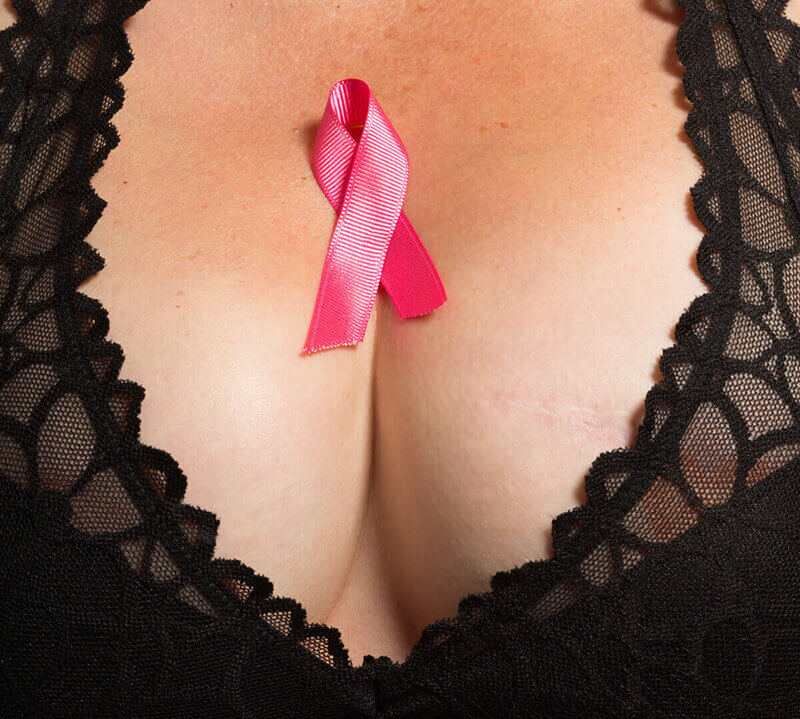 Learn More About Breast Reconstruction
---
For more information about breast reconstruction, please contact the MagicSurgeon plastic surgery team, led by respected surgeon Dr. Humberto Palladino. Dr. Palladino would be pleased to meet with you to discuss your cosmetic goals and come up with a plan to achieve them. Please contact us at (866) 624-7874 or schedule a one-on-one consultation.
We keep your information private
For inquiries of any kind, please feel free to fill out the form.
---
Fort Lauderdale Location
---
Top Aesthetics
3500 Powerline Rd
Oakland Park, FL 33309