Financing
Cosmetic surgery is an important investment in yourself. You may opt to use plastic surgery financing to pay for the cost of your treatment in monthly installments over time. At Boca Raton Plastic Surgery, we accept the following financing options:
SHORR Solutions

We're proud to offer this patient financing option at 0% interest for up to 21 months. This particular option requires no down payment or application fee and is based on your personal credit.

CareCredit® functions similarly to a credit card, but is limited to health care expenses. It offers low- or no-interest financing plans with fixed low monthly payments. No down payment is necessary. There is no application fee, and credit decisions are made instantly.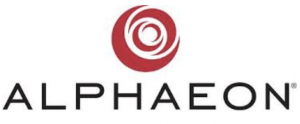 With an Alphaeon® credit account, you have access to a wide range of monthly payment options to help you achieve your cosmetic enhancement goals. There is no annual fee for the card. Also, if you decide to have additional cosmetic treatment in the future, there is no need to reapply.
Prosper

Prosper Healthcare Lending is the premier financing company in the healthcare industry. With over $4 Billion borrowed and over 250,000 people empowered, this is a name and a program you can trust.
Contact Boca Raton Plastic Surgery
To learn more about plastic surgery financing at Boca Raton Plastic Surgery, please call us at 866-624-7874 today.
We keep your information private
For inquiries of any kind, please feel free to fill out the form.
---
Fort Lauderdale Location
---
Top Aesthetics
2122 W Cypress Creek Rd
Suite 122
Fort Lauderdale, FL 33309