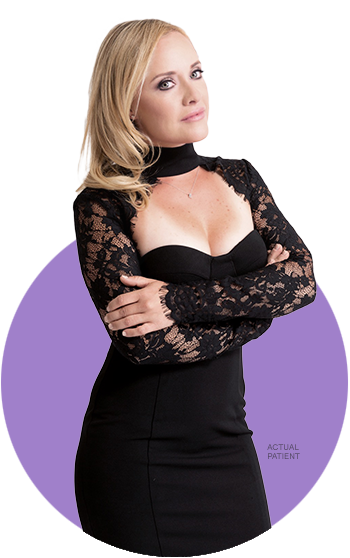 Breast Lift
---
Over time, the breasts may sag or deflate due to weight fluctuations, breastfeeding, pregnancy, and the natural aging process. Poor nipple placement or enlarged areolas can also result from breast sagging (ptosis). Women who are dissatisfied with how their breasts look and feel may want to consider breast lift surgery to reach their cosmetic goals. This procedure may be performed alone or at the same time as other breast enhancement techniques to achieve optimal results. Breast lift surgery can restore a woman's breasts to a more youthful position and shape that complements her physique.
Breast Lift Benefits
---
Enhanced breast shape
Improved breast symmetry
Youthful breasts
Improved self-confidence
Breast Lift Options
---
Breast lift surgery is an outpatient procedure performed at an accredited surgical facility. General anesthesia is used to ensure that the process is safe and painless. Before your appointment, you must arrange for someone to drive you home after your surgery. Dr. Palladino will confirm your surgical details on the day of your scheduled procedure.
Incisions
One of several surgical techniques will be chosen based on your unique needs and anatomy. The length of the incision required during the procedure is based on the desired extent of correction. The donut technique involves placing an incision around the edges of the areolas, and it is ideal for minimal correction. The anchor technique is reserved for moderate to severe cases, and it involves placing an incision that encircles the areolas, continues down the breast, and follows along the inframammary fold. The nipple-areolar complex may also be repositioned, if necessary.
Breast Augmentation
Dr. Palladino may recommend combining your breast lift procedure with breast augmentation to obtain the best results. Women with minimal existing breast tissue may feel that their breast size has diminished after breast lift surgery, so breast augmentation can give them the voluptuous bustline they desire.
Breast Reduction
Patients with large, pendulous breasts can benefit from combining their breast lift with breast reduction surgery. This procedure removes excess tissue to create breasts that are more manageable and proportionate to the body.
Preparing for Your Surgery
---
To avoid postoperative complications, you must quit smoking and all tobacco use at least six weeks before your scheduled surgery. Eight hours before your procedure, refrain from eating or drinking. On the day of your surgery, wear a loose-fitting shirt that opens in the front, which will make it easier to put on after surgery. Upon your arrival, you will be led to the pre-operative suite where Dr. Palladino will prepare you for surgery and place the necessary markings and guidelines on the treatment area. A friend or relative should take you to the surgery center until you are ready to be brought home.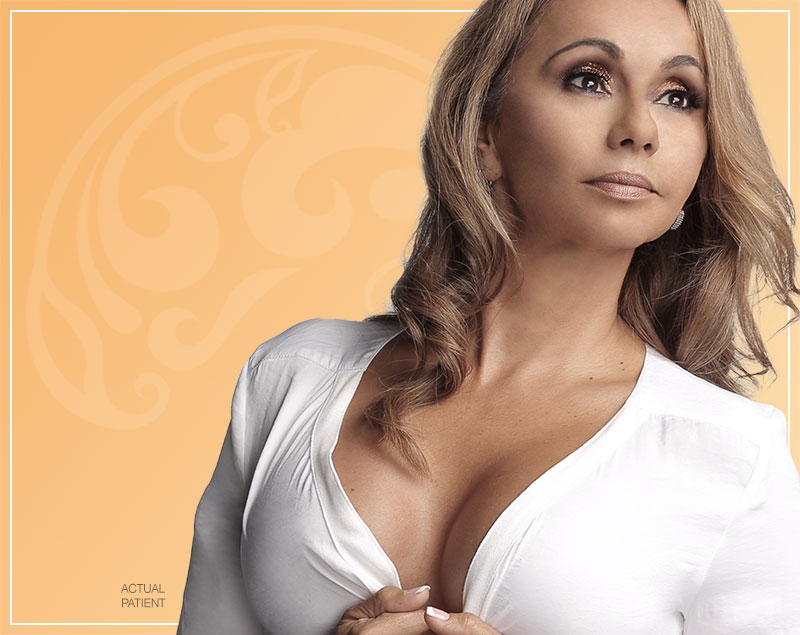 Frequently Asked Questions
---
Am I a candidate for breast lift surgery?

If you are considering breast lift surgery, you must be in good health and have realistic expectations of the procedure. You may be a good candidate for breast lift surgery if you can relate to the following:

Sagging breasts
Breasts that appear deflated
Nipple malposition
Poor breast shape
Asymmetrical breasts

What can I expect during recovery after breast lift surgery?

Your breasts are likely to be sore, swollen, and bruised after your procedure. Wearing the recommended sports bra will help minimize these side effects and aid in the healing process. You should refrain from bending, lifting, and straining to reduce your risk of complications and additional discomfort. You will have several follow-up appointments with Dr. Palladino to check on how your breasts are healing and address any concerns you may have. Every breast lift patient will have a slightly different experience, but you should be able to return to your usual routine within one or two weeks and resume exercise after one month.

Will breast lift surgery result in visible scarring?

Any surgery comes with a risk of scarring, but the severity of your scars depends on the extent of correction necessary during your procedure as well as your genetics. Dr. Palladino carefully places all breast lift incisions in strategic areas that can be concealed with clothing, and following the recommended aftercare instructions can help minimize the appearance of scars. Most breast lift patients are satisfied with their results, and scars tend to fade over time.

How much does breast lift surgery cost?

Your breast lift procedure is customized to your specific needs and cosmetic goals. Cost is affected by your desired extent of correction as well as the technique used, but the average breast lift surgery costs between $4,000 and $8,000.
Breast Lift
---
Learn More About Breast Lift
---
For more information about breast lifts, please contact the MagicSurgeon plastic surgery team, led by respected surgeon Dr. Humberto Palladino. Dr. Palladino would be pleased to meet with you to discuss your cosmetic goals and come up with a plan to achieve them. Please contact us at (866) 624-7874 or schedule a one-on-one consultation.
We keep your information private
For inquiries of any kind, please feel free to fill out the form.
---
Fort Lauderdale Location
---
Top Aesthetics
3500 Powerline Rd
Oakland Park, FL 33309