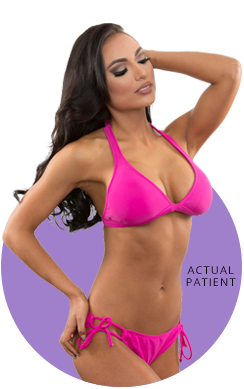 Liposuction
---
Like most people, you may have a body that stores fat in areas where you don't want it. Too often, localized fat pockets develop in the thighs, abdomen, upper arms, and other undesirable areas. Liposuction is a solution that can permanently remove excess fat from nearly anywhere on the body. When exercise and a healthy diet fail to mold your body shape according to your aesthetic goals, liposuction can give you the attractive body contours you desire.
What Do You Desire
---
Achieve an athletic body shape
Enjoy enhanced curves
Permanent fat removal
Have greater confidence
Males and females are candidates
High Definition HD liposculpture available
The Liposuction & Liposculpture Procedure
---
Dr. Palladino will perform your procedure using advanced liposuction techniques such as etching to refine your body shape and fat distribution. An athletic contour can be achieved after one session of liposculpture.
The procedure is performed on an outpatient basis.
Dr. Palladino will mark the areas of your body that will be treated.
The anesthesiologist will administer IV sedation or general anesthesia for your comfort.
Dr. Palladino will make minor incisions in the target areas.
Through each incision, Dr. Palladino will insert the cannula (a thin, hollow tube).
Suction technology will extract fat cells from the body through the cannula.

For patients undergoing liposuction with fat grafting, the extracted fat will be purified.
The fat may then be reinjected into other areas of the body to enhance your overall body shape.
Preparing For Your Surgery
---
Patients who are prepared for liposuction live a healthy lifestyle and are at or near their goal weight but are unhappy with stubborn fat deposits. During your initial consultation, Dr. Palladino will discuss your liposuction options with you, including which areas you wish to target and whether or not you'd like fat grafting. To prepare for your procedure, avoid drinking or eating for at least eight hours before your procedure. Bring a friend or family member with you to the surgery center to wait for updates during your surgery and drive you home after it is completed. From the moment you arrive at the pre-operative suite, you will be taken care of and guided on where to go for your procedure.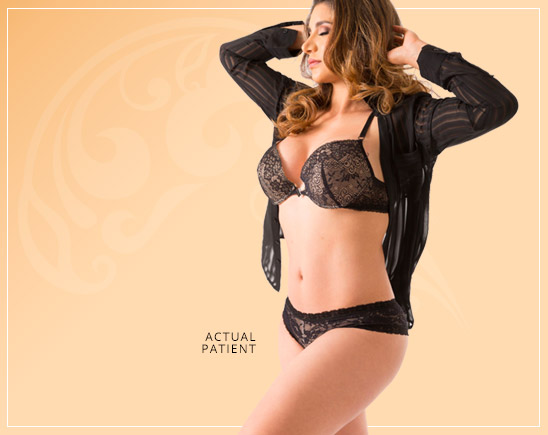 Liposuction
---
Frequently Asked Questions
---
What will recovery be like after my liposuction procedure?

Most patients recover quickly after liposuction. You should take it easy for a few days after your procedure and wear your compression garments for two to four weeks. Some patients experience minor bruising, swelling, and discomfort that can last up to a few weeks. You may be ready to return to work one week after your procedure. Dr. Palladino and his team will provide you with instructions to help your recovery go smoothly and comfortably.

How much does liposuction cost?

The cost of liposuction ranges from $2,000 to $8,500 and is influenced by the type of anesthesia used and the number of areas treated. You will be given a quote after an extensive consultation.

Can I combine liposuction with any other procedures?

Patients can combine liposuction with other procedures such as facelift surgery, breast procedures, or abdominoplasty to more fully transform and rejuvenate their bodies.

Can liposuction also improve sagging skin?

Liposuction cannot correct sagging skin. If you have large amounts of excess skin that you would like to have removed in addition to excess fat, Dr. Palladino can discuss other options that may be more appropriate for your needs, such as a body lift or tummy tuck.

Does liposuction leave scars?

Liposuction requires only minimal incisions and does not usually cause scarring. Should scarring occur, it will be inconspicuous and minor.

What areas of the body can be treated with liposuction?

Patients can receive liposuction on the abdomen, flanks, chest, thighs, hips, buttocks, arms, knees, back, neck, cheeks, and chin.

How long will my liposuction results last?

Liposuction results can be long lasting to permanent if you maintain a healthy lifestyle and avoid future weight gain or pregnancy.
Learn More About Liposuction
---
For more information about Liposuction, please contact the MagicSurgeon plastic surgery team, led by respected board-certified plastic surgeon Dr. Humberto Palladino. Dr. Palladino would be pleased to meet with you to discuss your cosmetic goals and come up with a plan to achieve them. Please contact us at (866) 624-7874 or schedule a one-on-one consultation.
We keep your information private
For inquiries of any kind, please feel free to fill out the form.
---
Fort Lauderdale Location
---
Top Aesthetics
3500 Powerline Rd
Oakland Park, FL 33309