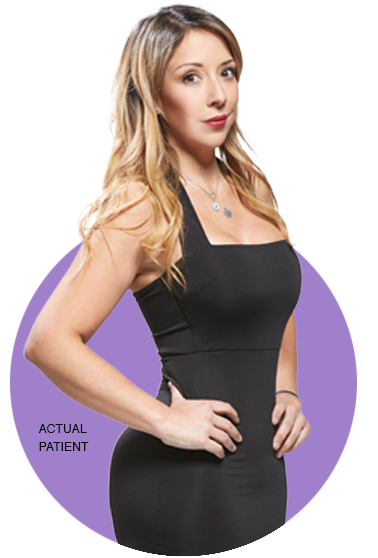 Lower Body Lift
---
Aging and weight gain can transform the body in an unflattering way. Excess fat and skin paired with weak muscles can alter the body, making it appear older and lax. Unfortunately, diet and exercise can only target so many of these changes, and loose, hanging skin can be uncorrectable even with the most intense at-home treatments.
Fortunately, Dr. Palladino can perform lower body lift surgery to tighten the tissues and remove excess skin to create an overall attractive and pleasing body contour.
What Are the Benefits of Lower Body Lift?
---
Eliminates excess skin
Improves body contours in multiple areas
Performed alongside other procedures
Increases clothing options
Boost in self-esteem
What Are My Lower Body Options?
---
Lower Body Lift
Lower body lift is performed on an outpatient basis under general anesthesia. It is common for patients who have achieved massive weight loss to have a number of locations on their bodies with sagging skin. The most common areas are the abdomen, hips, and thighs. Dr. Palladino specializes in performing post-bariatric lower body contouring, and your procedure will typically involve combining the following procedures:
Tummy tuck surgery: This procedure can be combined with your lower body lift surgery to remove stubborn fat deposits and tighten the abdominal skin and muscles.
Thigh lift: This surgery can be incorporated into your treatment plan to tighten and tone the upper and inner thigh area.
Buttock augmentation: This procedure can be performed with lower body lift surgery to enhance the size and shape of the buttocks using fat grafting, muscle flaps, or butt implants.
How Do I Prepare for My Surgery?
---
During your consultation, you will receive a set of instructions that outline how to prepare for your surgery. Dr. Palladino will ask that you refrain from eating or drinking at least eight hours before your surgery. You will also need to arrange for a family member or close friend to drive you to and from the surgery center and stay available for updates during your surgery.
Before your lower body lift procedure, Dr. Palladino will make marks on your body to help guide him through the surgery. Then, you will receive general anesthesia so that you remain comfortable throughout the surgery.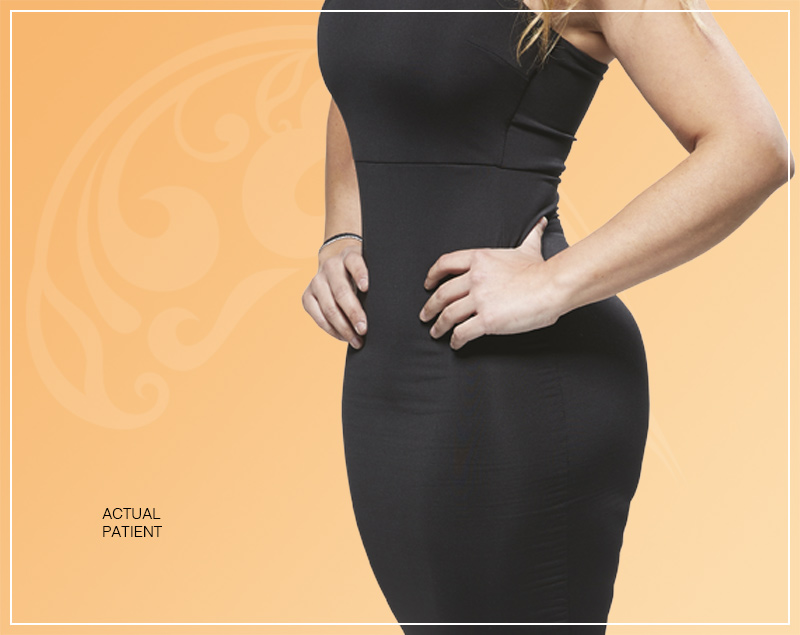 Lower Body Lift FAQs
---
Am I a good candidate for lower body lift surgery?

Ideal candidates for lower body lift struggle with excessively loose and sagging skin on their buttocks, hips, and thighs. During your consultation, Dr. Palladino will examine your figure to determine how to improve your shape. He will also ask that you point out the areas on your body that you feel self-conscious about so he can formulate a complete plan for the restoration of your body contour.

What will my recovery be like?

Following your lower body lift surgery, it is essential to get plenty of rest. It is also important that you refrain from any bending, lifting, or straining. Swelling and bruising will occur but should resolve after a few weeks.

Dr. Palladino and the rest of his surgical team will provide you with a list of guidelines that will help to ensure a smooth recovery process. The length of your recovery will vary as each patient heals differently, but Dr. Palladino checks in frequently with his patients to advise when it is safe to return to work, exercise, and other normal routines.

How much will my procedure cost?

Lower body lift surgery uses a combination of procedures to enhance the lower portion of the body. The price of your surgery will depend on which techniques will be performed, as well as anesthesia, facility, and surgeon's fees. On average, lower body lift surgery can range between $13,000 and $15,000.

Are there any risks or side effects involved with lower body lift?

As with most surgical procedures, there are some risks and side effects involved with lower body lift, which include:

Bleeding
Infection
Anesthesia risks
Poor wound healing
Learn More About Lower Body Lift
---
For more information about lower body lift, please contact the MagicSurgeon plastic surgery team, led by respected surgeon Dr. Humberto Palladino. Dr. Palladino would be pleased to meet with you to discuss your cosmetic goals and come up with a plan to achieve them. Please contact us at (866) 624-7874 or schedule a one-on-one consultation.
We keep your information private
For inquiries of any kind, please feel free to fill out the form.
---
Fort Lauderdale Location
---
Top Aesthetics
3500 Powerline Rd
Oakland Park, FL 33309