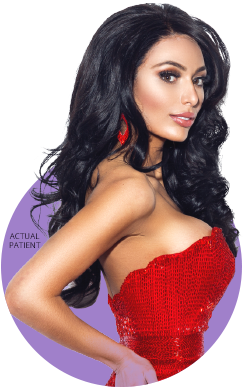 Rhinoplasty
---
Your nose is a prominent focal point of your face and often one of the first things that people notice about you. It is nearly impossible to conceal a nose that is oversized, is crooked, or has an imperfection like a bump or droopy tip. Even if others have never criticized your nose, your dislike for the appearance of your nose may lead to poor self-image and low self-confidence. Rhinoplasty, or nose surgery, improves the appearance of your nose so that it complements the rest of your facial features harmoniously. MagicSurgeon Dr. Humberto Palladino is an expert plastic surgeon offering rhinoplasty to his patients in South Florida, including Fort Lauderdale, Miami, North Palm Beach, Boca Raton, and the surrounding areas.
Do You Want...
---
A more proportionate nose
A narrower nose
A straight, symmetrical nose
Elimination of bumps or depressions
A refined nasal tip
An improved nasal profile
Less prominent nostrils
Correction of a deviated septum
Rhinoplasty Surgery Options
---
Rhinoplasty can be performed using an open or a closed surgical approach. Dr. Palladino will work with you to determine the best surgical technique for your goals and aesthetic needs.
Open or Closed
Open Rhinoplasty
The procedure is performed on an outpatient basis.
Either general anesthesia or intravenous sedation is administered for a painless experience.
An incision is placed at the base of the columella, which is the narrow strip of tissue that separates the nostrils.
The surgeon has a full and exposed view of the internal nasal structures, which allows for free manipulation of the internal nasal tissues and the most precise results.
Small incisions are also placed inside the nose as needed.
The nasal structures are realigned, after which the nasal skin is skillfully replaced and the external incision is closed.
Open rhinoplasty leaves a small, inconspicuous scar and is often reserved for more complex cases where patients need more dramatic nasal reconstruction.
Closed Rhinoplasty
The procedure is performed on an outpatient basis.
Either general anesthesia or intravenous sedation is administered for a painless experience.
No external incisions are made, only small internal incisions.
The surgeon has a more limited view of the internal tissues, and fewer improvements are possible.
The nasal passage and structures remain fully in place.
Minor structural problems are corrected.
Closed rhinoplasty leaves no scarring and is used for less complicated cases in which patients need only minor tweaking.
Preparing for Your Surgery
---
You will discuss your rhinoplasty goals with Dr. Palladino during a personal consultation. He will describe the surgery and his approach, and together you will develop a treatment plan that addresses all of your concerns. Dr. Palladino is an experienced plastic surgeon who uses a range of techniques to help patients achieve natural-looking results. With the use of the VECTRA® XT 3D Imaging System, you will be able to preview your rhinoplasty results and communicate your expectations more clearly during your consultation with Dr. Palladino. With a surgical plan in place, Dr. Palladino will provide you with preoperative instructions to help you prepare for the procedure. You should not smoke any tobacco products for at least two weeks before the procedure. You will need to have a companion drive you to and from the surgery center on the day of your procedure and remain there to receive updates. Afterward, you will rest in the postoperative suite for a short period before you are released home with your companion.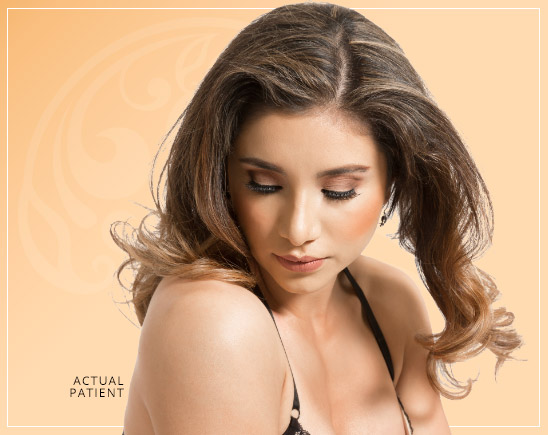 Rhinoplasty
---
Frequently Asked Questions
---
What should I expect for my recovery after rhinoplasty?

After the surgery, your companion should drive you home and help you get into a comfortable recovery spot, with food, beverages, entertainment, and any recovery aids that you may need (such as cold compresses and pillows). Soreness, swelling, and bruising are common but temporary after rhinoplasty. You should follow all of Dr. Palladino's instructions to make your recovery as smooth and speedy as possible, including attending all postoperative visits so he can check your healing progress. Until Dr. Palladino clears you, you will also need to refrain from strenuous exercise and any other physical activities where something could come into direct contact with your nose. You will be back to work, school, and your normal routine quickly and can begin to enjoy your attractive and flattering rhinoplasty results with enhanced self-confidence. Normal activities such as driving, school, or an office job can be resumed after one week once the nasal splint is removed.

Am I a candidate for rhinoplasty?

You may be a suitable candidate for nose surgery if you are unhappy with the appearance of your nose and can articulate what you would like to improve. Dr. Palladino's rhinoplasty patients typically have one or more of the following concerns about their nose:

Too large or out of proportion with the rest of the face
Too wide for the face
Too flat
Crooked or off-center from the rest of the face
Bumps, humps, or depressions on the bridge
Broad base
Droopy or upturned tip
Hooked nose
Disproportionate profile
Unusually large or small nostrils
Deviated septum

Dr. Palladino recommends that you be at least 15 years of age before undergoing rhinoplasty to ensure that your nose has stopped growing. It is important that the nasal cartilage is fully grown, as the cartilage may not be strong enough to withstand the surgery. Additionally, changes due to natural growth would likely alter the results if the surgery were to be performed on a younger patient.

How do I know if I need rhinoplasty?

The best candidates for nose surgery have specific concerns about the aesthetic appearance of the nose. They may also have a deviated septum, which can block air from coming through one side of the nose. For some patients, procedures such as chin augmentation or cheek reduction may also help bring the facial features into harmony. Dr. Palladino will help you determine whether you should undergo rhinoplasty, chin augmentation, both procedures, or other facial enhancement procedures to achieve your goals.

How much does rhinoplasty cost?

The average cost for rhinoplasty is between $6,500 and $12,000, including facility fees, cost of anesthesia, physician's fees, and other related expenses. This cost varies according to the technique used and the extent of correction needed. Your anticipated expenditure will be given to you after your detailed one-on-one consultation with Dr. Palladino.

Can rhinoplasty help me breathe through my nose more easily?

During rhinoplasty, MagicSurgeon Dr. Palladino can correct a deviated septum. The septum (a natural internal bridge in the middle of the nose) is crooked in some individuals, and this can lead to continual blockage of the airways on one side. By straightening the septum, Dr. Palladino can create a more open pathway for oxygen to flow freely into the previously blocked side. This may help you to breathe more easily through your nose.

When will I see my results?

The results from rhinoplasty will become more apparent as the swelling begins to go down several weeks after the procedure. Most overt swelling will have subsided by approximately six weeks after the surgery, and the results will already be noticeable by this point. As internal swelling can take a full year to subside, small aesthetic changes may be observed over the following months. By one year after the surgery, the results will be permanent.
Learn More About Rhinoplasty
---
For more information about rhinoplasty, please contact MagicSurgeon Humberto Palladino, MD, FACS. Dr. Palladino would be pleased to meet with you to discuss your cosmetic goals and devise a personalized treatment plan. Please call us at (866) 624-7874 or schedule a request your one-on-one consultation online today.
We keep your information private
For inquiries of any kind, please feel free to fill out the form.
---
Fort Lauderdale Location
---
Top Aesthetics
3500 Powerline Rd
Oakland Park, FL 33309