What You Need to Know About the Brazilian Butt Lift
Posted December 17, 2018 in Brazilian Butt Lift
Brazilian Butt Lift surgery is quickly becoming one of the most sought-out forms of cosmetic enhancement. The Brazilian Butt Lift enhances, lifts, and shapes the buttocks through the use of fat grafting to attain a curvy and feminine physique. And because it uses fat grafting, you can tone two different areas at once, allowing you to achieve the desired hourglass figure. Even with all of the benefits of the Brazilian Butt Lift (BBL), we must stress that this isn't a risk-free procedure. Serious complications, including death, have been reported from ill-performed Brazilian Butt Lifts. Although these complications are rare, they are possible, and while you shouldn't write off the procedure, you should know the potential complications.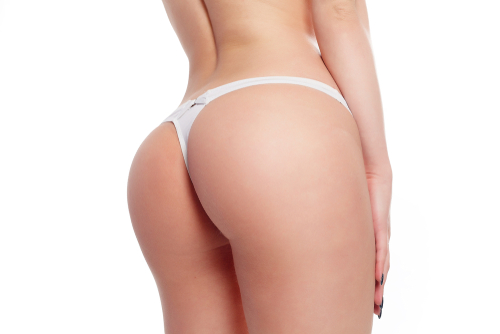 There Are Serious Risks
Fat grafting alone is one of the safest forms of cosmetic surgery. In this procedure, fat is removed from one area of the body via liposuction, purified and refined, and injected into the desired area of enhancement. Fat transfer comes with minimal risks, as there is no chance that your body will reject the fat and little chance of infection. The fat itself isn't the dangerous part in the Brazilian Butt Lift surgery. Instead, the risk comes from the placement of that fat. The Multi-Society Task Force for Safety in Gluteal Fat Grafting (ASAPS, ASPS, ISAPS, IFATS, ISPRES) regularly conducts medical studies to ensure that all cosmetic procedures are performed safely.
Unfortunately, in recent years, there have been alarming rates of deaths during and after a Brazilian Butt Lift procedure, giving it the highest mortality rate of any cosmetic surgery. It is reported that one out of every three thousand patients have passed away due to complications. These complications stem from the placement of the fat. During a proper Brazilian Butt Lift, the fat should be injected into the subcutaneous plane of the buttocks. No deaths or complications have stemmed from this placement. The difficulty comes when the fat is inserted deep into the gluteal muscle. While placement in the gluteal muscle may create more dramatic results, it comes with a risk of fat embolism because the fat has the opportunity to enter the venous circulation. When planning your Brazilian Butt Lift, be sure that you stress placement with your surgeon to ensure a safe procedure.
Choose the Best Surgeon for You
Choosing your plastic surgeon is just as big of a decision as deciding to have the surgery itself. You need to find a surgeon who has the training, experience, and ability to listen and understand your needs and desires. Dr. Palladino is a board-certified plastic surgeon with many years of experience and has performed thousands of body contouring procedures, including BBLs. Body contouring, including fat grafting and the Brazilian Butt Lift, is one of the primary focuses of Dr. Palladino's practice, and therefore he has the knowledge and understanding of what should and should not be done in this procedure. Patient safety and comfort always come first.
Alternatives to the Brazilian Butt Lift
For patients who are looking to augment their buttocks but aren't sure about the Brazilian Butt Lift, Dr. Palladino offers other buttocks augmentation variations such as butt implants or augmentation using muscle flaps. Butt implants are made out of solid silicone to fill, shape, and enhance the projection of the butt. Augmentation and lift with muscle flaps entails moving lower back tissue to the buttocks to increase volume and reshape the buttocks. The muscle flap variation allows the appearance of an implant without the risk of implant rejection and is commonly used in patients who have experienced massive weight loss.
Contact us today to set up a consultation!
Moving Forward
Once you are aware of and understand the risks associated with the Brazilian Butt Lift, you can move forward with planning your procedure. Unlike other forms of butt augmentation (which do come with their own unique benefits), the Brazilian Butt Lift is a comprehensive body contouring procedure that targets multiple "trouble spot" areas to achieve the sultry and curvy contour you desire.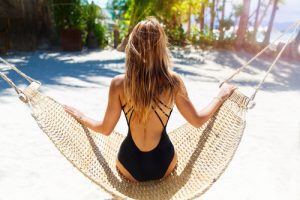 The Two-Step Process
Ultimately, the Brazilian Butt Lift is a two-step fat grafting procedure. First, unwanted fat is removed from a place of your choosing using liposuction techniques. Traditionally, most patients choose to remove excess fat from the abdomen, hips, thighs, or back. Once removed from the body, this fat is carefully cleaned, purified, and prepared for injection into the buttocks. The second stage of the Brazilian Butt Lift is the injection. Being sure to inject the fat into the safe zone of the subcutaneous plane of the buttocks, Dr. Palladino makes a series of injections in different areas of the buttocks to ensure that the added fat will correctly contour and lift your derrière. During this procedure, an excess amount of fat is injected into the butt because it is unlikely that all of the transferred fat will survive. There is an expectation that some of the fat cells will die and disappear during the healing process. Therefore, by overfilling the buttocks initially, you will be left with your desired shape and amount of curviness.
Butt Lift Recovery
Because fat is being taken from one area and moved to another, you will experience discomfort as well as bruising and swelling in two different areas. Fortunately, this procedure is not one that uses any lengthy incisions. The small incisions that are made at the donor site(s) heal quickly. Additionally, compression garments are worn to help reduce swelling, increase circulation, and prevent any blood clotting. This makes your recovery period shorter and more comfortable.
It will take a few days for you to adjust to your new backside. In the initial days of recovery, your butt will be swollen and sore. As there are no incisions made in the buttocks, you don't have to worry about incision care. What you should be mindful of, however, is that you cannot put much weight on your buttocks until you have healed. Truthfully, you will spend the majority of your recovery on your stomach because you shouldn't sit directly on your butt for the first two weeks. Once you have passed that threshold, you will be cleared to enjoy and show off your shapely backside.
Is the Brazilian Butt Lift for You?
Most patients looking to enhance the volume, shape, and elevation of their backsides are candidates for the Brazilian Butt Lift. This procedure only has one condition: because the Brazilian Butt Lift is fat grafting, you must have an adequate amount of fat that can be harvested from another area of your body. If you don't have enough excess fat, then this procedure may not be the best choice for you, and you would be better suited for either a butt implant or butt augmentation with muscle flaps. Whichever form of butt augmentation you choose, though, you can be sure that you will leave Dr. Palladino's office ready to turn some heads.
To learn more about the Brazilian Butt Lift or any other butt augmentation procedure, contact the Magic Surgeon, Dr. Palladino, by calling his office at (866) 624-7874 to set up a consultation.